Second Open Streets a Success!
Central Street was packed with happy, active bodies as the space transformed into a pop-up park for the second semi-annual Open Streets Knoxville event.
Hosted by Bike Walk Knoxville, with support from the Knoxville Regional Transportation Planning Organization and the City of Knoxville, Open Streets Knoxville provides space for people to walk, bike, stroll, skate and dance without the congestion of vehicle traffic. It not only promotes health and wellness, but also discovery of the overlooked. At a slower pace, people stumble upon new businesses, see old friends and make new acquaintances, and become familiar with an area they otherwise zip through on the way to the rest of life's demands.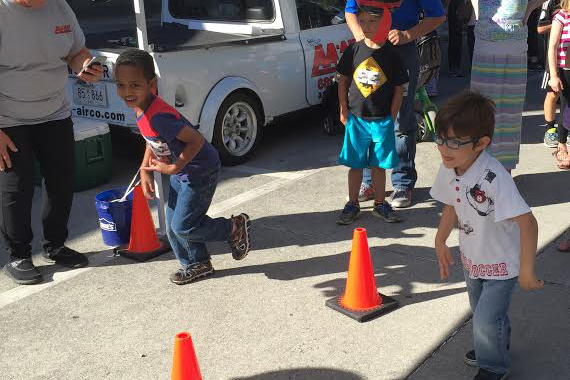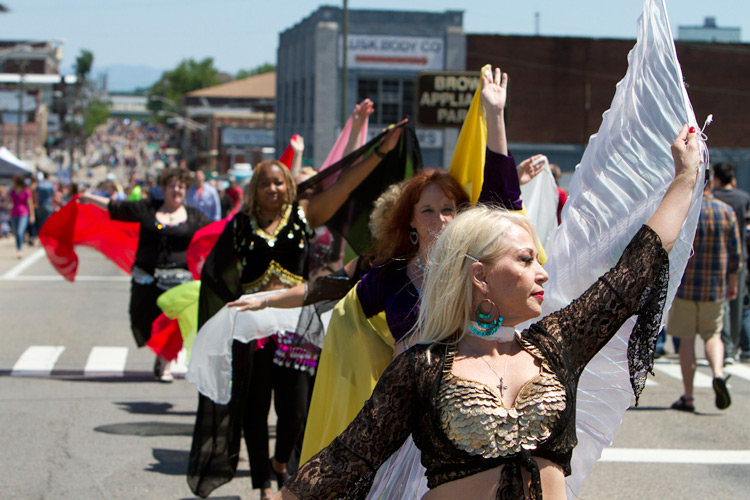 Perfect weather, coupled with familiarity from the inaugural event last October and a packed itinerary, set the day up for success. Thousands of people spilled into the street for five hours of activities, games and performances. While there were too many activities to list, some of the favorites seemed to be dancing, live music, yoga, hula hooping, racing through the obstacle course and trying CrossFit. Whether you were 5 months or 95 years old, there was truly something for everyone!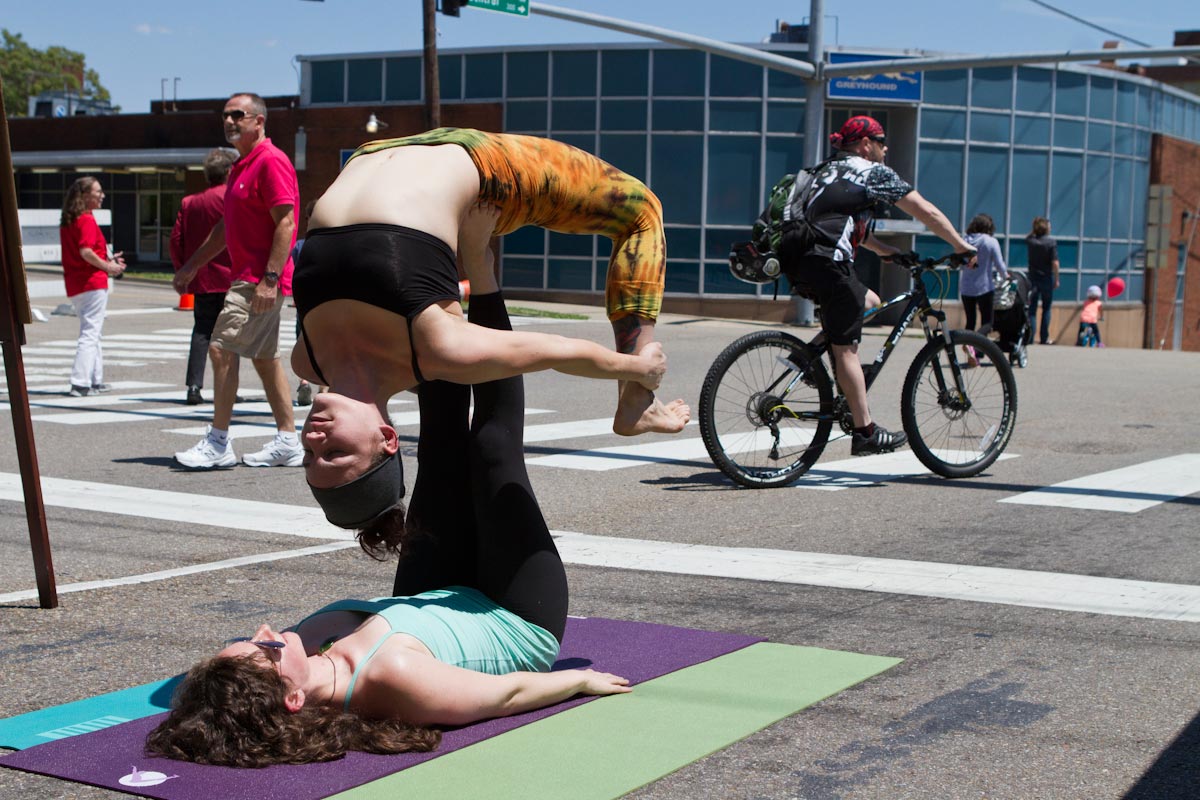 Central Street has received a lot of love from participants and sponsors during the last two events, and we look forward to bringing the same awareness to other areas in the future.
The next event is scheduled for October 9, 2016, and will provide an opportunity for folks to slow down and take in the details along Sutherland Ave.
We're looking forward to showcasing another fantastic neighborhood!
If you were in attendance on May 15, we invite you to participate in our survey to help us make the next Open Streets even better.
Voice your input. Take our survey.
What's that? You want to help sponsor the next one?
There are also sponsorship opportunities available. For more information, contact Linda Gray at openstreetsknoxville@gmail.com.