Mapping Exercise Helps Define "Hardin Valley Community"
Residents of Hardin Valley were asked to draw the extent of their community, and this is how it looks.
At a recent public meeting at Hardin Valley Elementary School, area residents were provided a map and asked to sketch a boundary for their "community." The word has many meanings, but in this case, we asked residents to define the place where they felt they shared a common interest.
Community mapping exercises are an important guide for discussions about the future of an area.
Fifty-five residents drew maps, and computer mapping software determined how frequently each area was included on the submissions.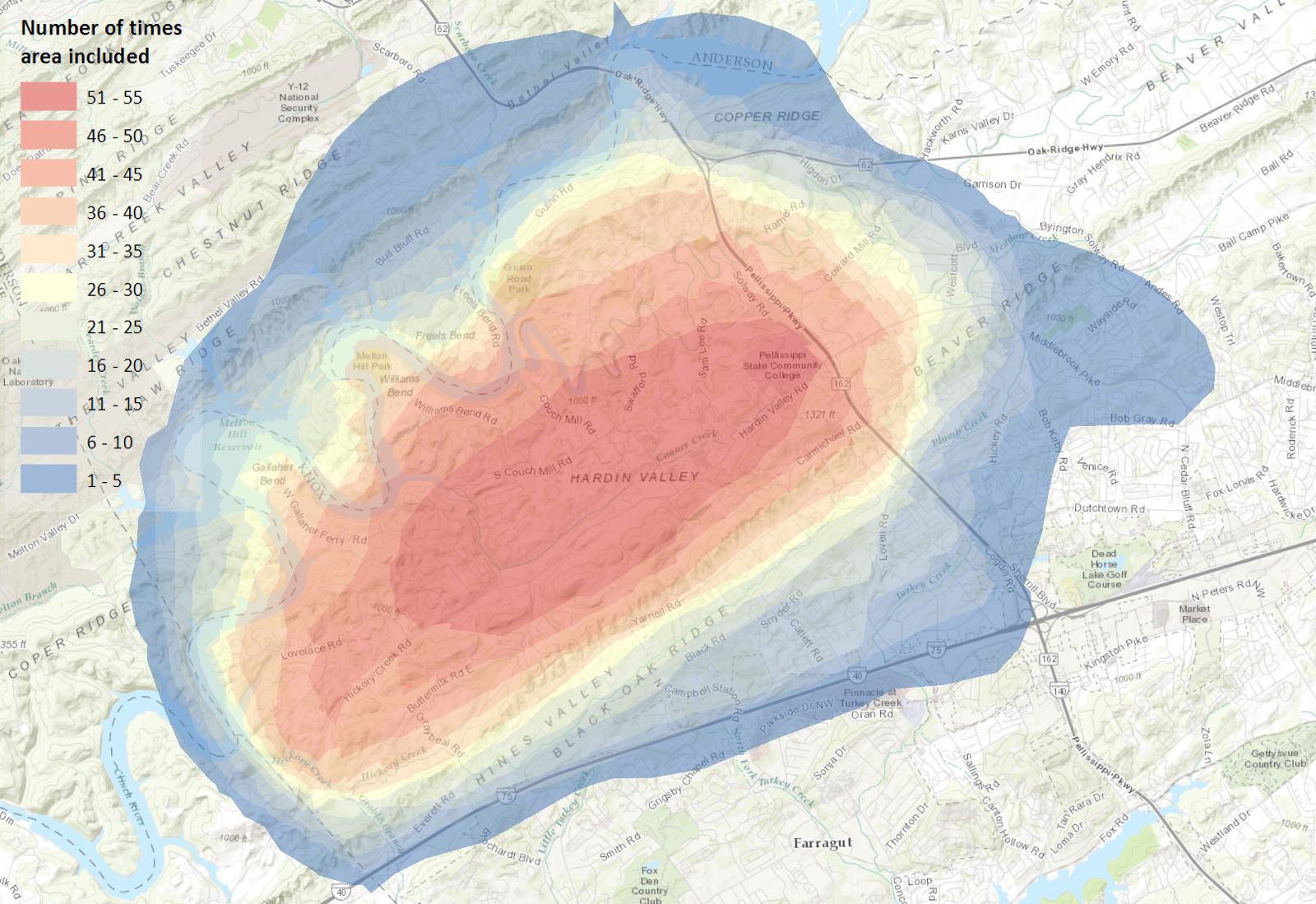 Based on the outcome of this exercise, the Hardin Valley community can generally be defined as:
East: Pellissippi Parkway and businesses immediately east of the interchange
South: Beaver Ridge
West: Area along Hickory Creek Road, west of Gallaher Ferry Road
North: Melton Hill reservoir and areas south of the Solway Community.
The areas included in any community don't require precision and definitive boundaries aren't needed - there are many small differences of opinion when residents are asked to define their community – but these exercises are important to help guide discussions about the future of the area.
How would you define your community?
Communities are formed at many scales and can be physical places or groups of people. In terms of place-based communities, here are a few ideas to help get you started thinking about your "community":
Common interests in transportation, neighborhoods and quality of life
Similarly impacted by issues and decisions
Shared assets, such as schools, parks, recreation centers, and libraries
Shared stake in the future vision for the area
---
Related News