GIS Operator Joins MPC
Andrea Kupfer joined the Knoxville-Knox County Metropolitan Planning Commission as a GIS operator at the end of November.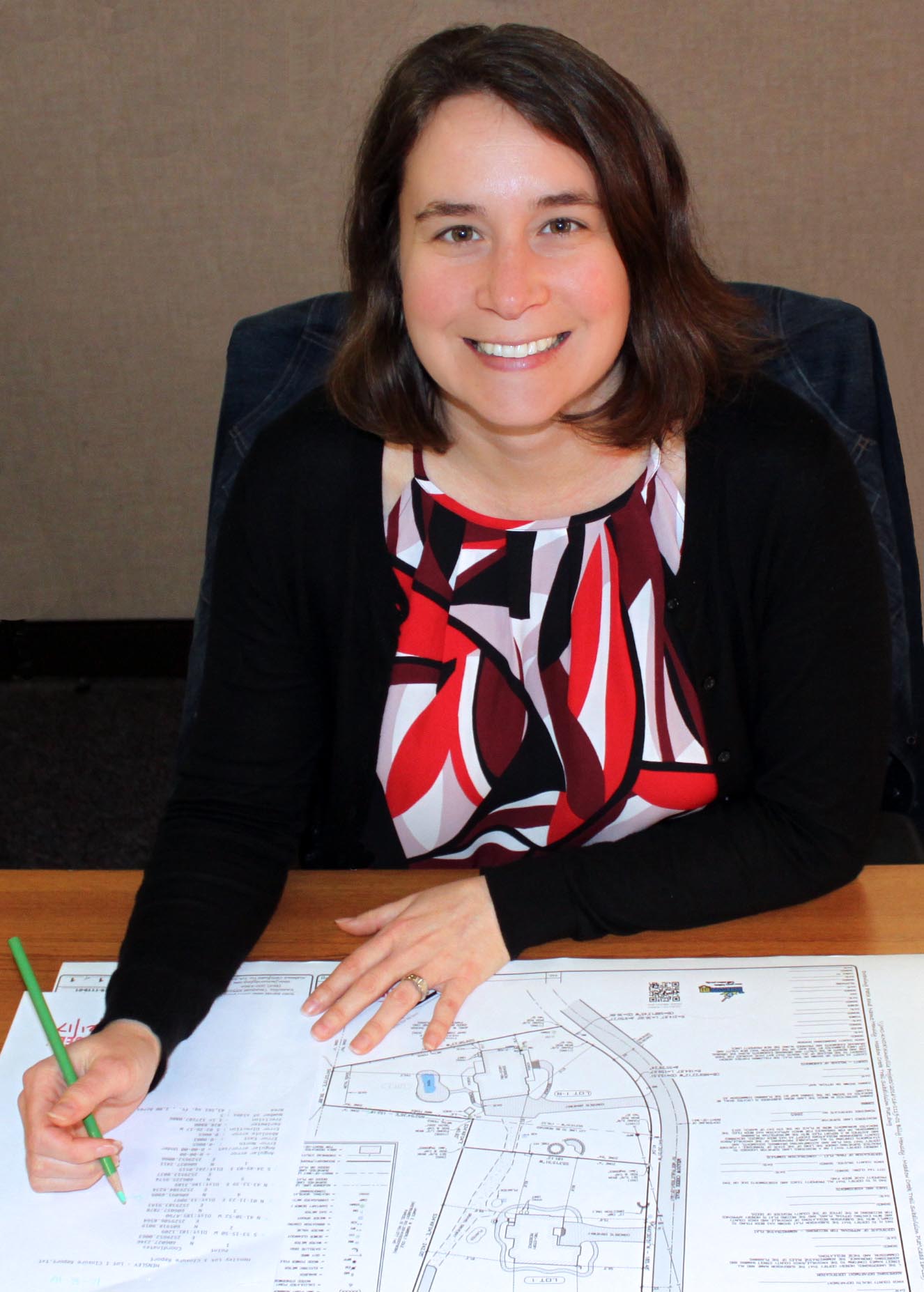 She comes to MPC after working in planning and GIS as the Community Development Specialist for the City of Oak Ridge. She was also previously employed with the City of Knoxville where she provided GIS analysis and administrative support to the Knoxville Fire Department.
Originally from Pennsylvania, Andrea graduated from Penn State with a degree in environmental economics. After graduating she began working in environmental documentation, where she was first introduced to planning. She and her husband then moved south to Asheville, NC and she became interested in GIS. She now has both her AICP and GIS certifications, making her a great fit at MPC.
Her initial job duties have been to learn the addressing and street naming processes and procedures. Working closely with Donna Hill, she is taking on addressing and plat closures.
In the future, Andrea will identify ways for MPC to use the GIS system to improve services provided by the agency.
When she's outside of the office, you can find Andrea with her husband and pet cockatiel at their home in Seymour, TN. They spend much of their spare time birding at Seven Islands State Birding Park and in the Great Smoky Mountains. Birding has also taken them to more exotic locations: Costa Rica, Belize, Brazil, Puerto Rico, and Spain. When they aren't exploring the woods, Andrea volunteers at Clarence Brown Theater.