Albertson And Watkins Earn AICP Designation
MPC's Senior Planner Liz Albertson and Planner II Elizabeth Watkins were both accepted as members of the American Institute of Certified Planners (AICP) after passing the AICP exam in November.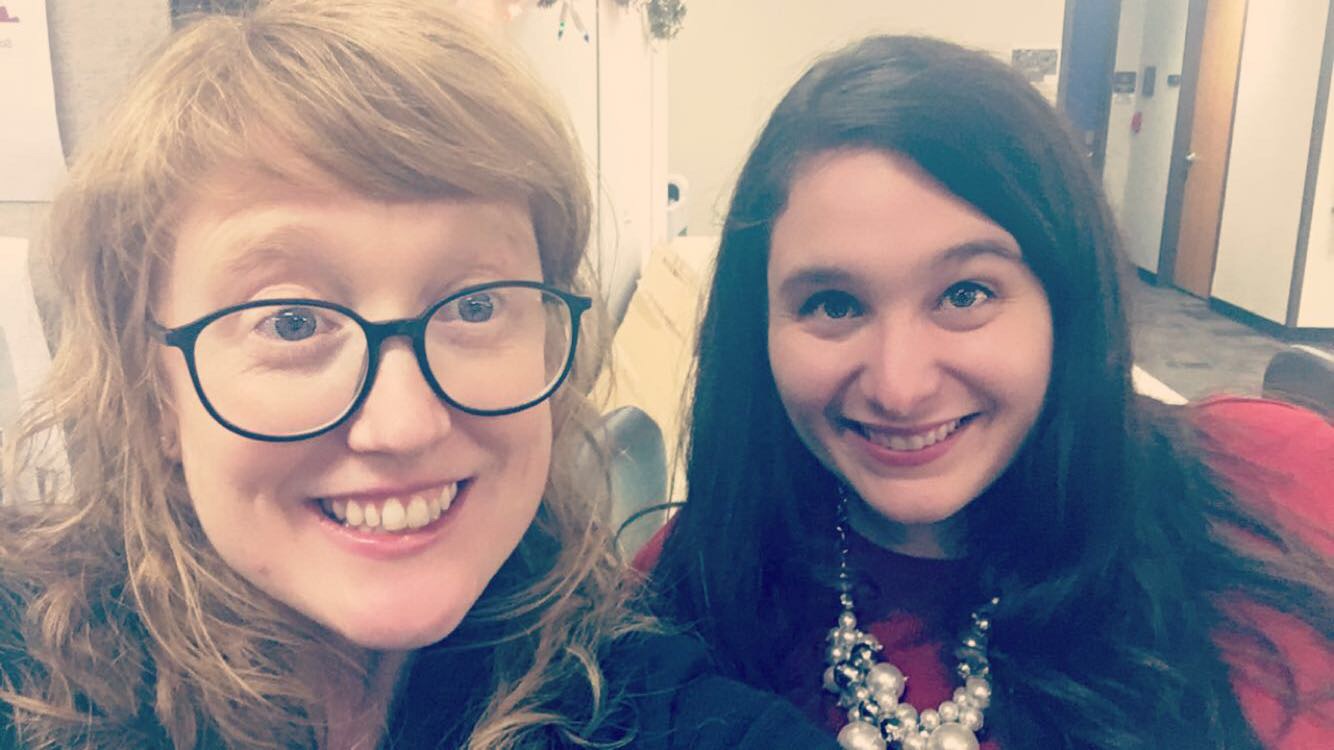 AICP is a professional institute that provides the only nationwide, independent verification of planners' qualifications.
Liz has been with MPC for eight years, and her work is focused on sector plans, environmental resources and local foods. She also serves on the board of Nourish Knoxville, is President of the Board of Pilot Light, and is a Community Engagement and Mobilization Committee Member for United Way.
Before taking her position at MPC, Liz received her bachelor's degree from the University of Tennessee-Knoxville in environmental studies. She then received two master's degrees – one in urban and regional planning and one in water resources management – from the University of Wisconsin-Madison. While in Wisconsin, Liz was a graduate research assistant with the Aquatic Sciences Center and later worked as a planner in Roswell, Georgia on implementation of the Chattahoochee River Corridor Protection Plan.
Elizabeth grew up in Tampa, Florida and earned a master's degree in urban and regional planning from Florida State University. She then moved to Washington, D.C. where she worked for more than a year as a regional planner for the National Park Service. Before that, Elizabeth spent time with the U.S. Environmental Protection Agency, focusing on brownfield redevelopment and pesticide regulation.
At MPC, Elizabeth focuses on transportation and comprehensive planning. Her primary responsibility is with the Knoxville Regional Transportation Planning Organization, managing and updating the Transportation Improvement Program (TIP). In addition to maintaining this program, she helps update the Long Range Mobility Plan and contributes to projects in comprehensive planning, working across planning perspectives to integrate transportation planning and land use.
Liz and Elizabeth both credit the support they received from MPC and the Knoxville Chapter of the American Planning Association in helping them prepare for and pass the exam. Colleagues reviewed their areas of expertise, and Jim Spencer, Professor Emeritus of Planning at the University of Tennessee, prepared study guides and hosted review sessions. The two join several colleagues who are also AICP members: Jeff Archer, Tom Brechko, Amy Brooks, Mike Brusseau, Kaye Graybeal, Gerald Green, Andrea Kupfer, Mike Reynolds, and Jeff Welch.
All of us at MPC want to congratulate them on their hard work!