Private rights-of-way are not maintained by city, county, state or federal government. They were previously identified as joint permanent easement (JPE) by the Knoxville-Knox County subdivision Regulations.
Private ROWs are required to be named under the following circumstances:
They serve six or more lots, regardless of whether the lots have buildings on them
They serve six or more houses or structures
If a name is not required, property owners have the option to name a private right-of-way during the platting process. This may eliminate the need for future address changes if a large property is subdivided in the future.
To request a street name, follow the steps identified here.
Example 1
Name required
Private ROW serves 6 lots and 3 structures
Name required
Private ROW serves 3 lots and 6 structures
Note: Number of dwellings permitted on a lot determined by zoning district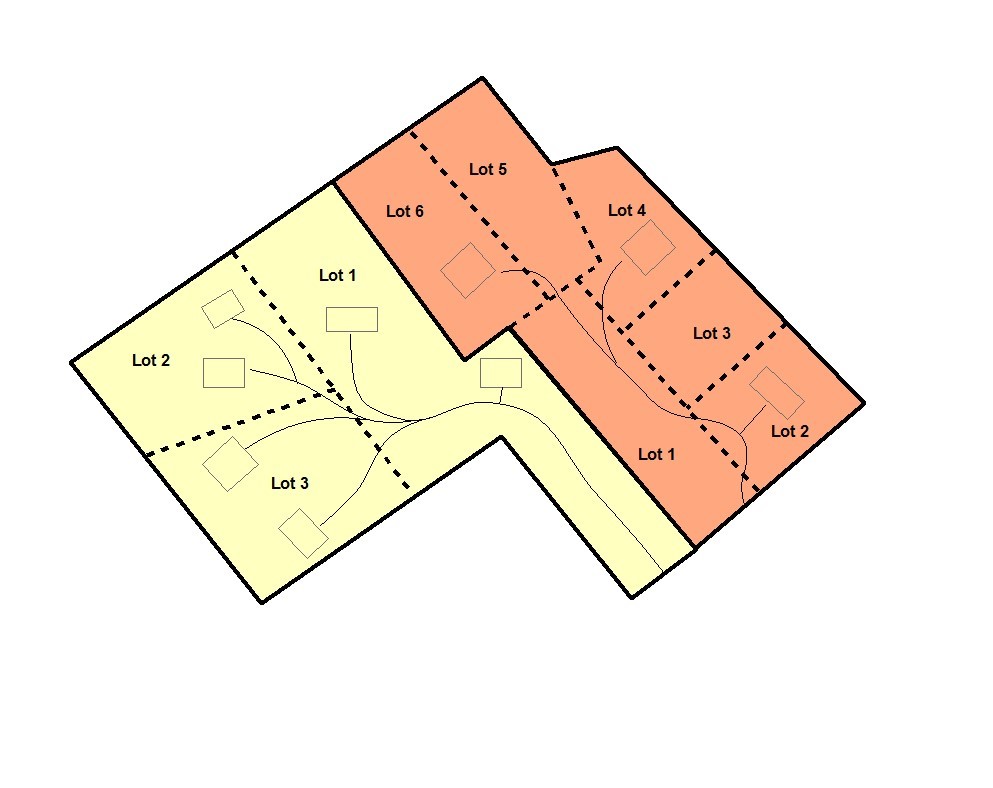 Example 2
Name required
Private ROW serves 6 lots and 6 structures
No Name required
Private ROW serves 3 lots and 4 structures
Note: Number of dwellings permitted on a lot determined by zoning district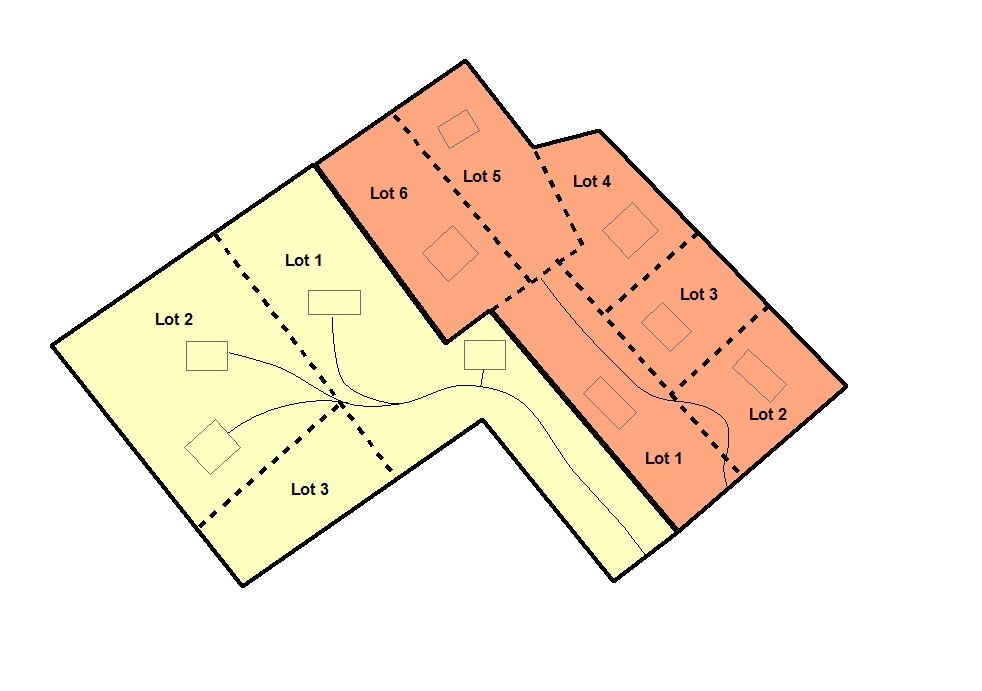 Example 3
Name required
Private ROW serves 6 lots and 0 structures
No Name required
Private ROW serves 3 lots and 0 structures